My Song 130'
The all carbon, remarkable state of the art superyacht
The new Baltic 130' Custom My song was launched this summer in Jakobstad and now, after 3600 nm and her shake down regatta in Saint Tropez, has finally arrived to her home port in Italy.
My Song is the fourth sailing yacht designed by Nauta for the same Owner, continuing a successful partnership which began almost 30 years ago. She also represents the fourth collaboration between Baltic Yachts, the renowned and respected composite custom sailing yacht builder worldwide, and Nauta Design, who created the general concept, the exterior and interior design, while hull lines, sailplan and appendages are drawn by Reichel Pugh who were also responsible for the structural engineering, together with composite experts Gurit for some selected components. MCM's Nigel Ingram was the Project Manager for the Owner and played a key role in this innovative and complex project.
At 130', the latest My Song is the largest ever performance racer/cruiser sailing yacht by Nauta Design. My Song was launched May 30th at Baltic Yachts in Jakobstad where she went through sea trials and final fine tuning and then sailed to the Med, ready for her regatta debut in Saint Tropez.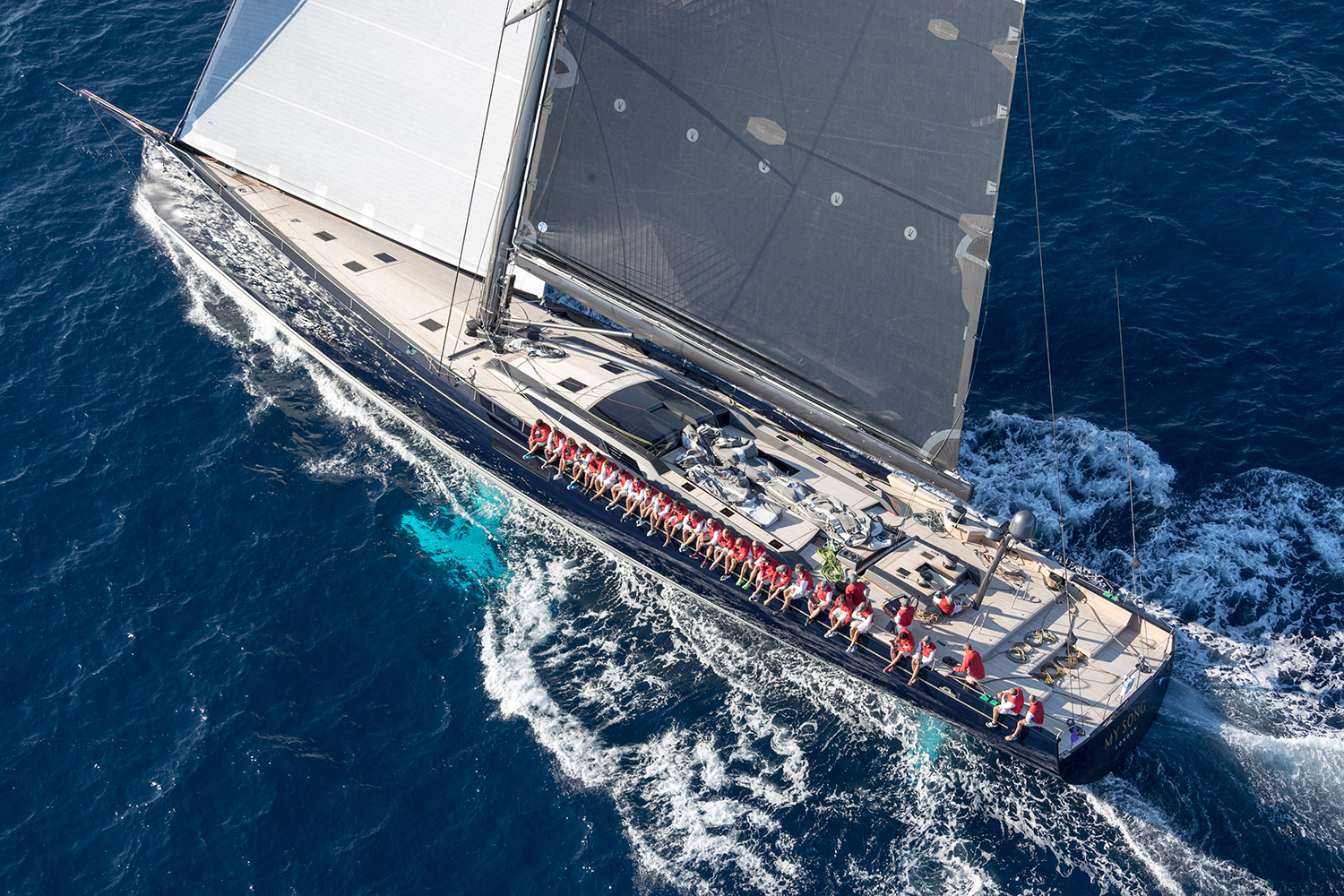 "We are proud to have designed this spectacular yacht, our current flagship, for an owner who is both a very experienced yachtsman and a very loyal client and friend," said Nauta's Mario Pedol. "We designed the deck and interior for top performance with no compromise on comfort or aesthetics using lightweight materials and innovative construction methods. The owner was very involved in creating the interiors and the spaces that he wanted. Baltic constructed mockups of the salon and cabins so that he could "live" the spaces and a number of changes were made throughout the project. All of us are very happy with My Song now."
The owner wanted a superyacht that was not only lightweight and performance-orientated but also quiet and well insulated from vibration. "We weighed every single part and item that went on board, while also aiming to create one of the most silent superyachts in the market," explains project engineer Sören Jansson of Baltic Yachts. "Think weight" was the project's mantra: research was done down to the last bolt and screw to find the lightest and strongest possible option.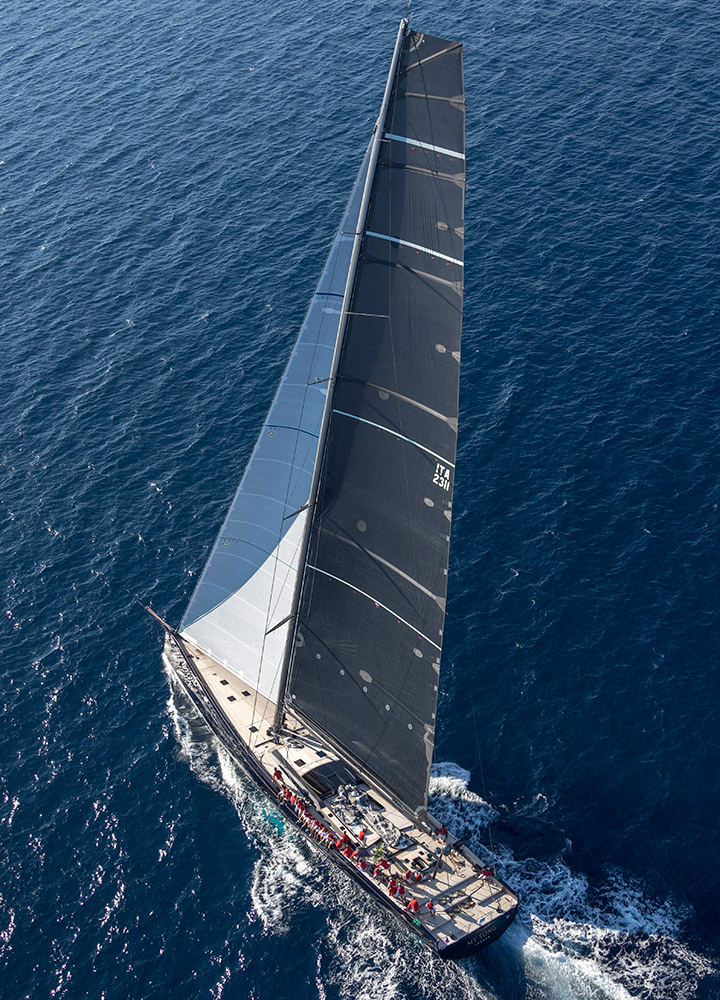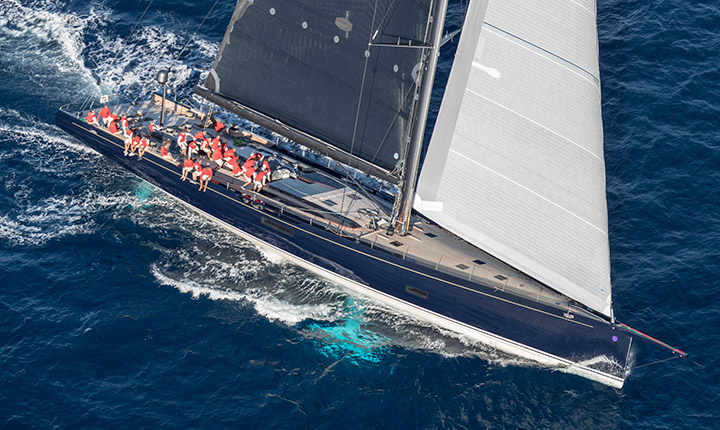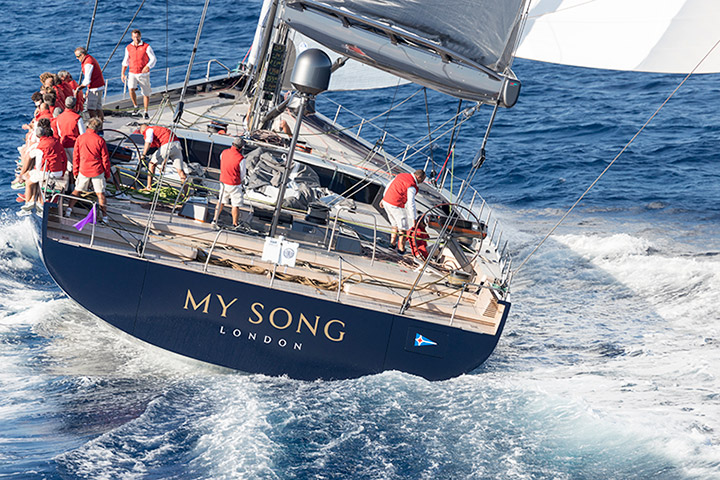 Baltic 130' My Song is the latest in a long series of collaborations between Nauta Design and Reichel/Pugh, the first being in 1998 for the same owner, the 84' My Song. Naval architects Reichel/Pugh created a light base structure with all critical areas weight-optimized, strengthened and engineered following a Finite Element Analysis (FEA) study. The result is a 39.6m sailing yacht with just 105 tons displacement. "The hull of this latest generation fast cruiser/racer carries her wide beam right after, optimized using CFD models to obtain the best possible performance," says Jim Pugh "The waterline B max is conventional to obtain a reduced wetted surface, but close-hauling the boat takes advantage of the entire waterline length with a reduced total wet surface. Thanks to the lifting keel the draft varies from just shy of 4.8m to 7m." Using Velocity Prediction Program (VPP) software, the team predicts an average speed of 16.5 knots, which will increase to 27-29 knots when planing downwind.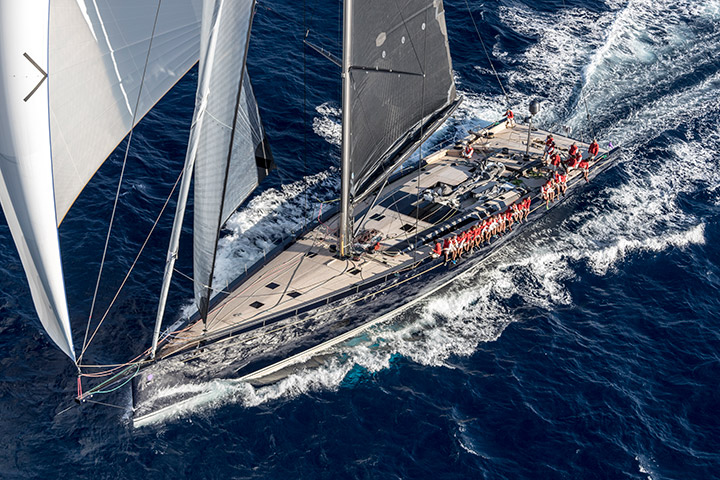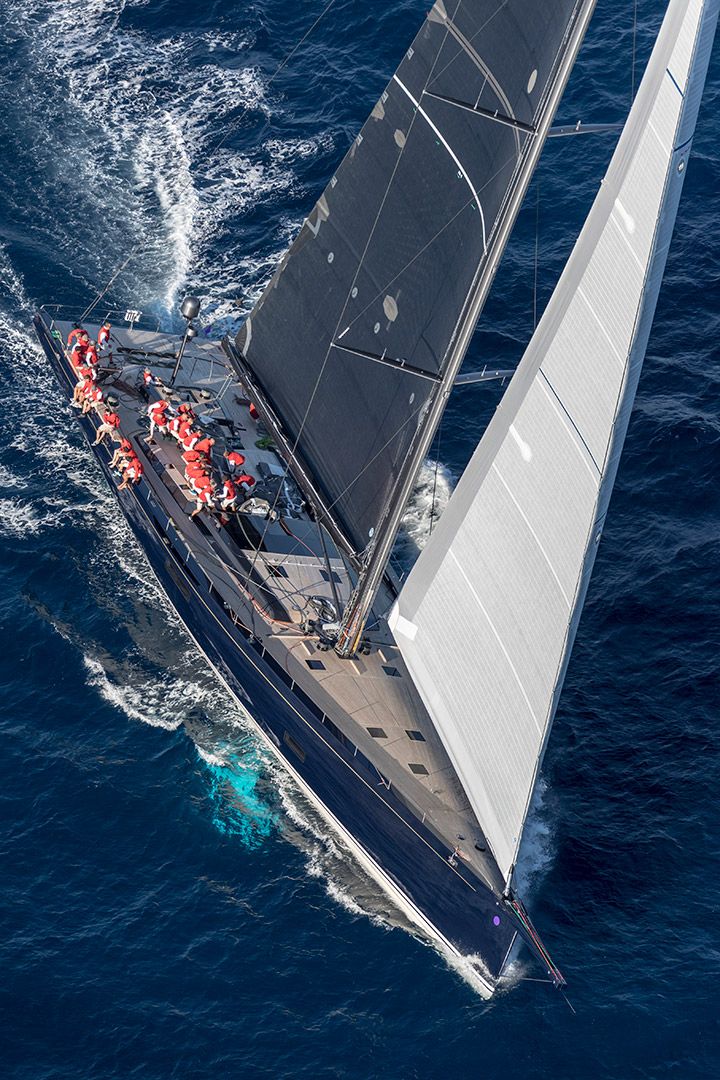 The look of Baltic 130' My Song is defined by a very aggressive line where the coachroof profile is low slung and almost hidden by 30cm high gunwales which double as footholds when heeling. When cruising, they provide additional seating with the handrails acting as backrests. A four-metre long freeing port has been included in the gunwales in front of the coachroof windows to allow as much natural light in as possible while providing views out to sea.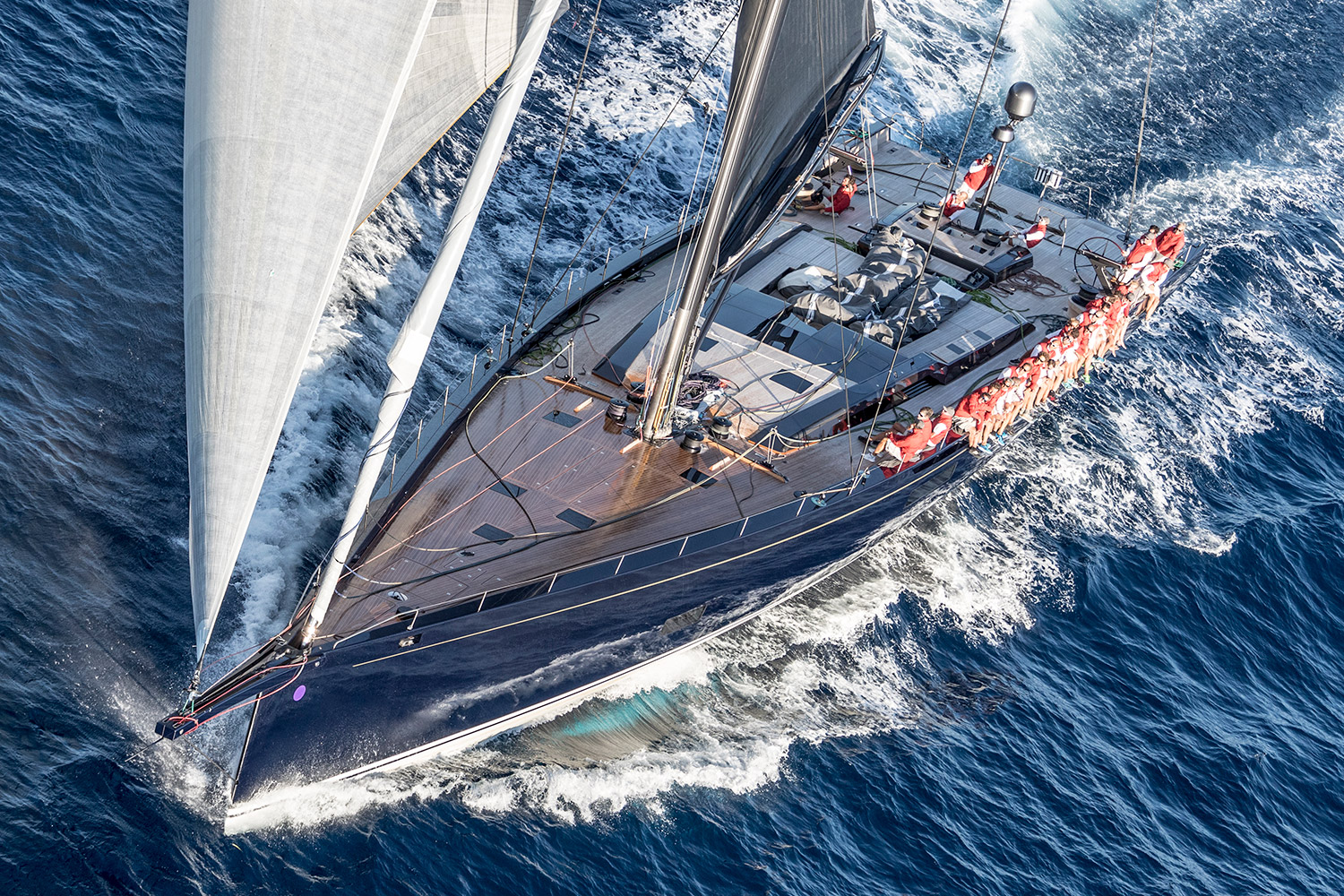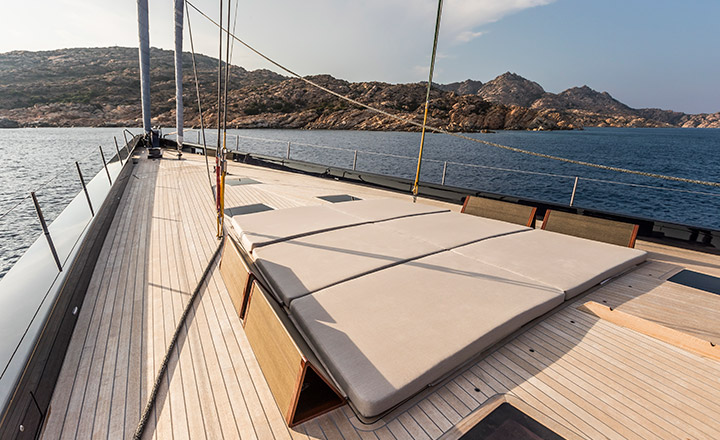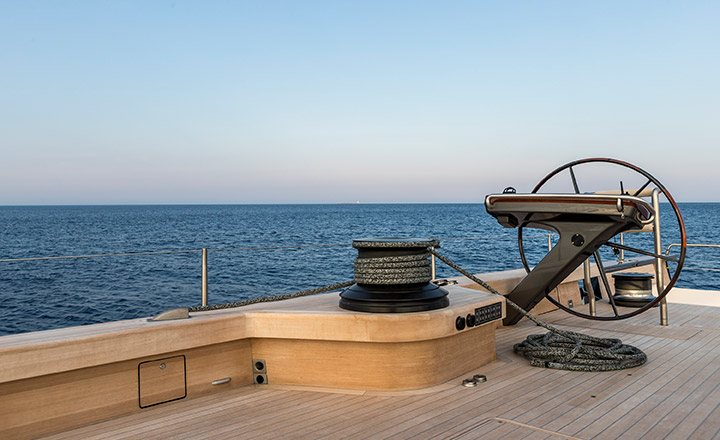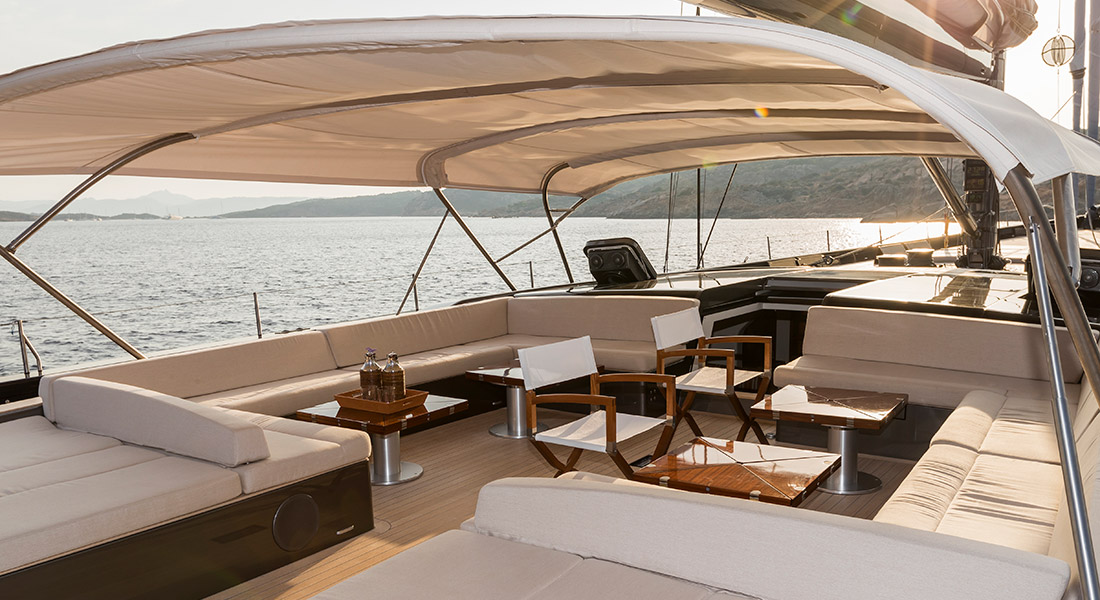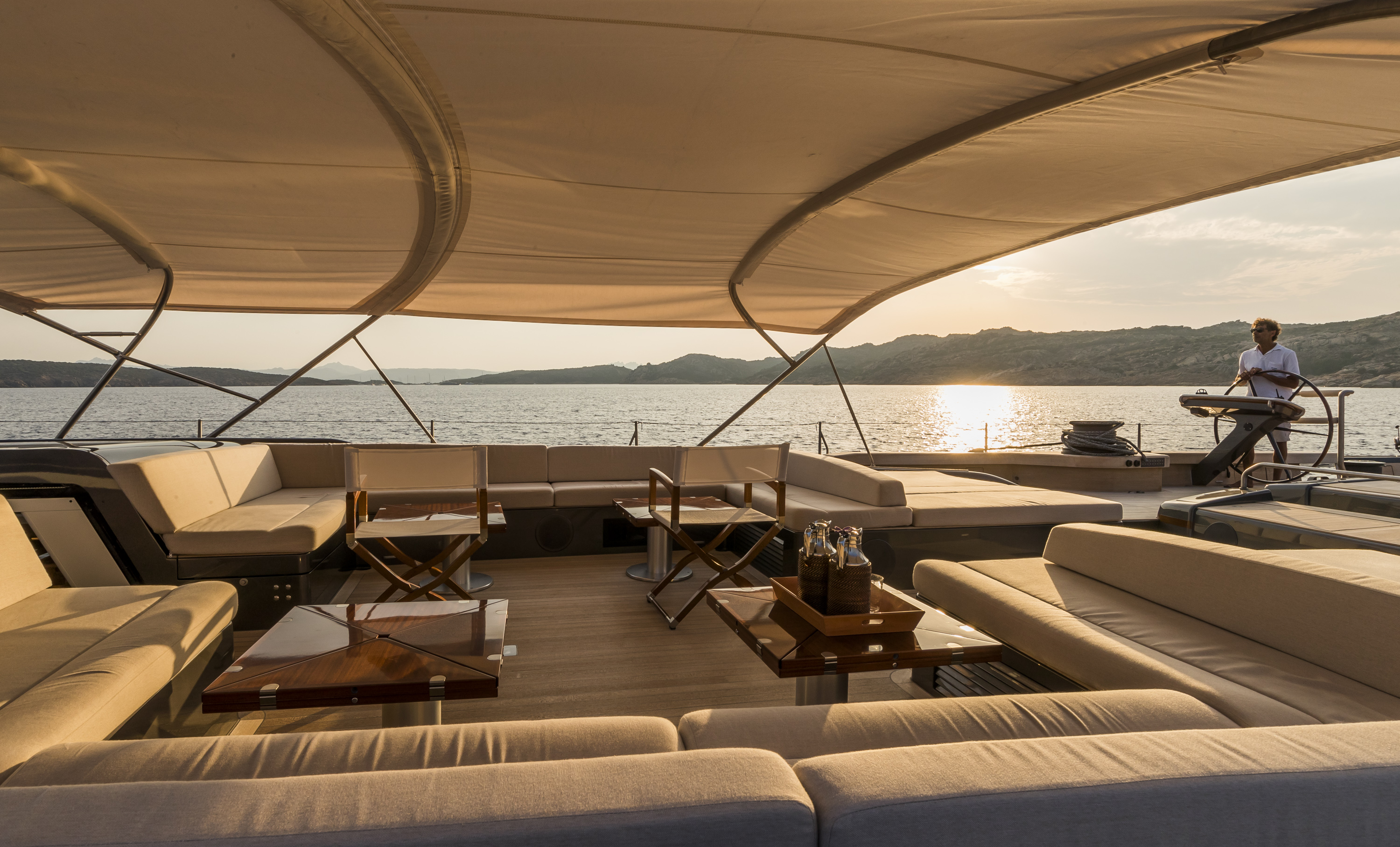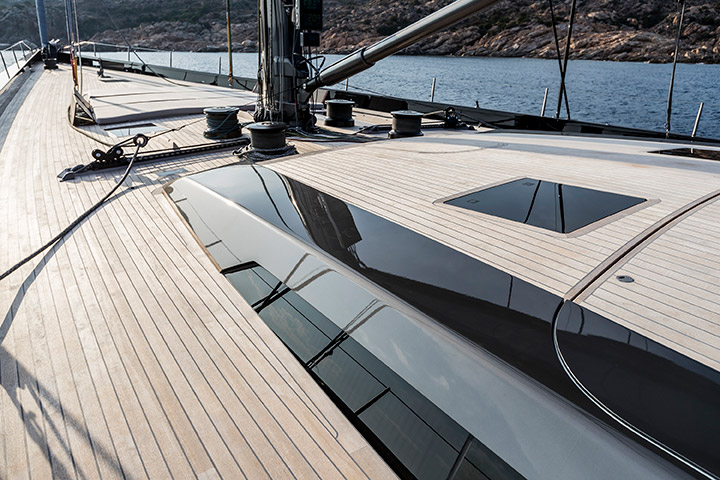 The key deck feature is the generously wide stern, the largest and most comfortable space possible for relaxing and sunbathing after sailing is done. The guest cockpit is devoted to al fresco dining and sunbathing/relaxing and is the social hub of this superyacht, where to enjoy high quality lifetime with family or friends.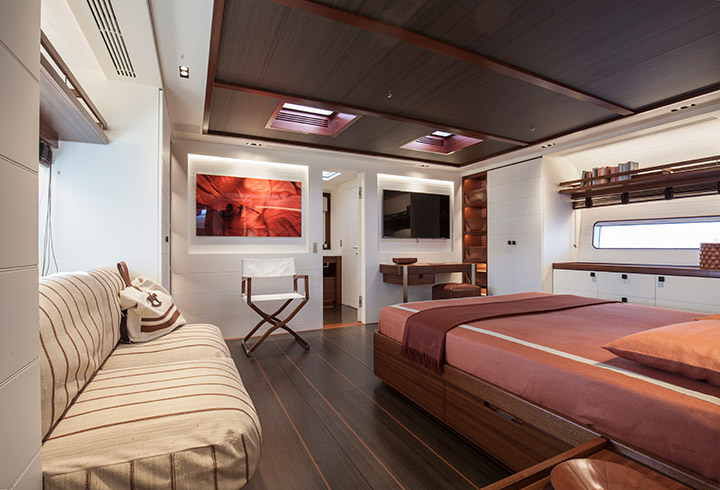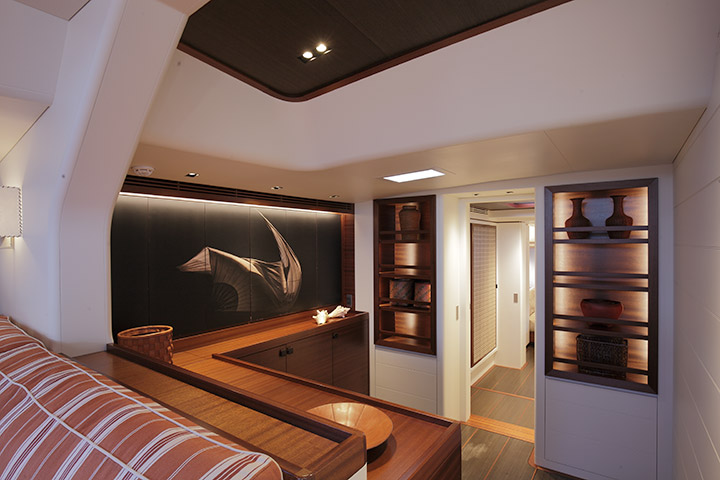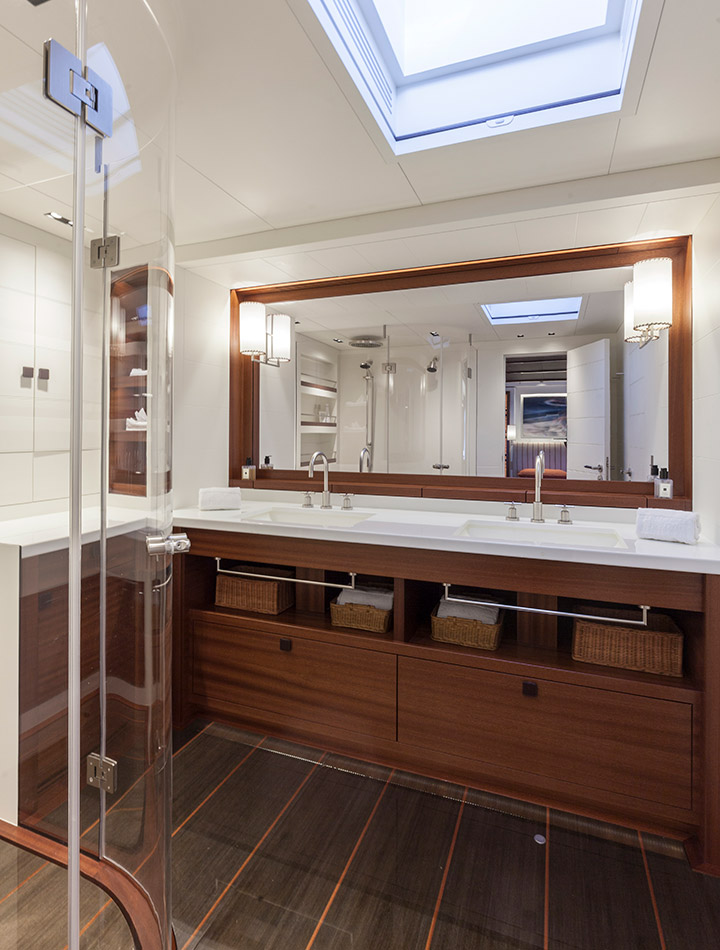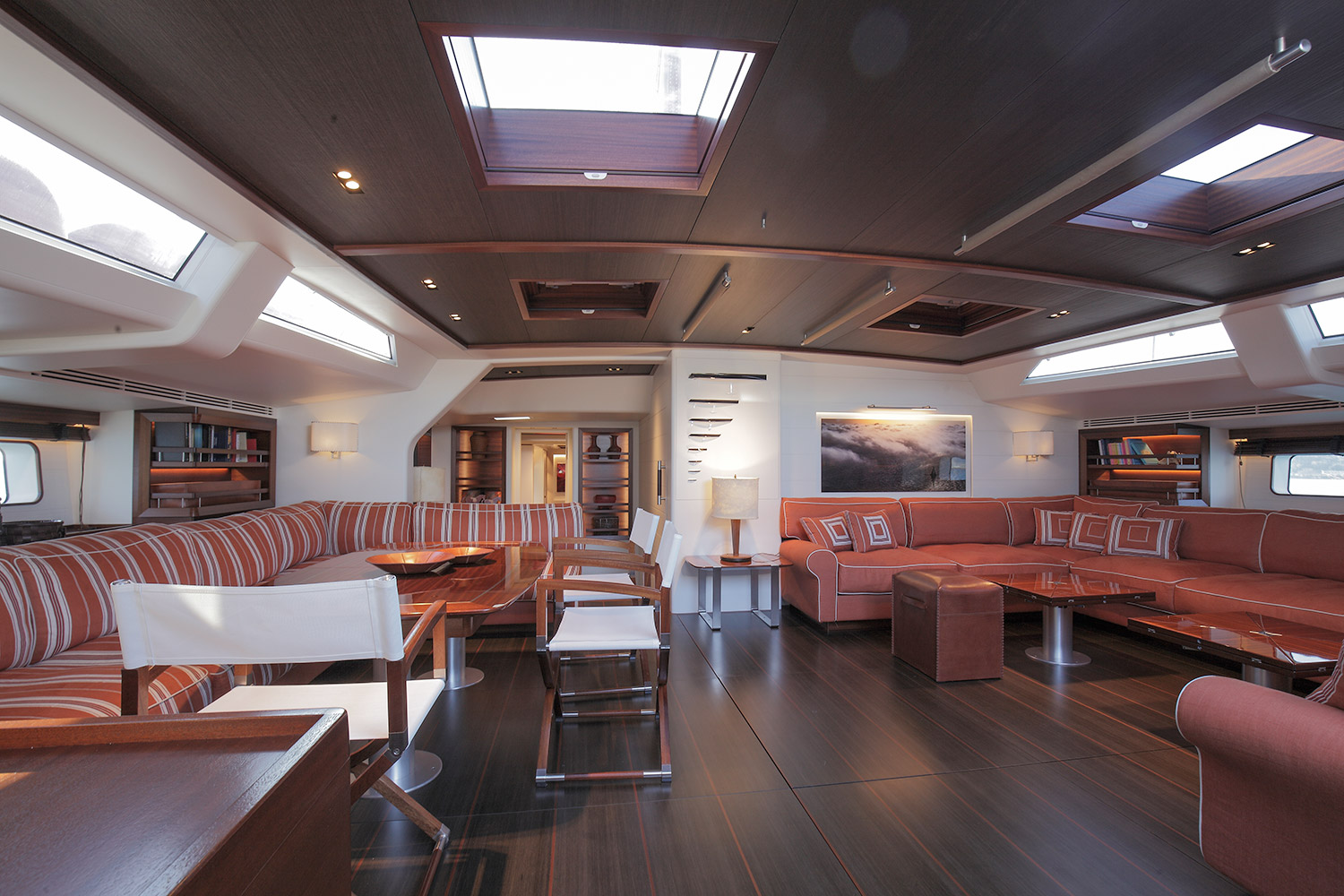 On top of a comfortable saloon, the interior includes accommodation for six to nine guests including the owner. The owner's suite forward of the mast includes a lobby, two en suite bathrooms and a studio which can be converted into another guest cabin when necessary. Two en suite guest cabins are located aft of the saloon.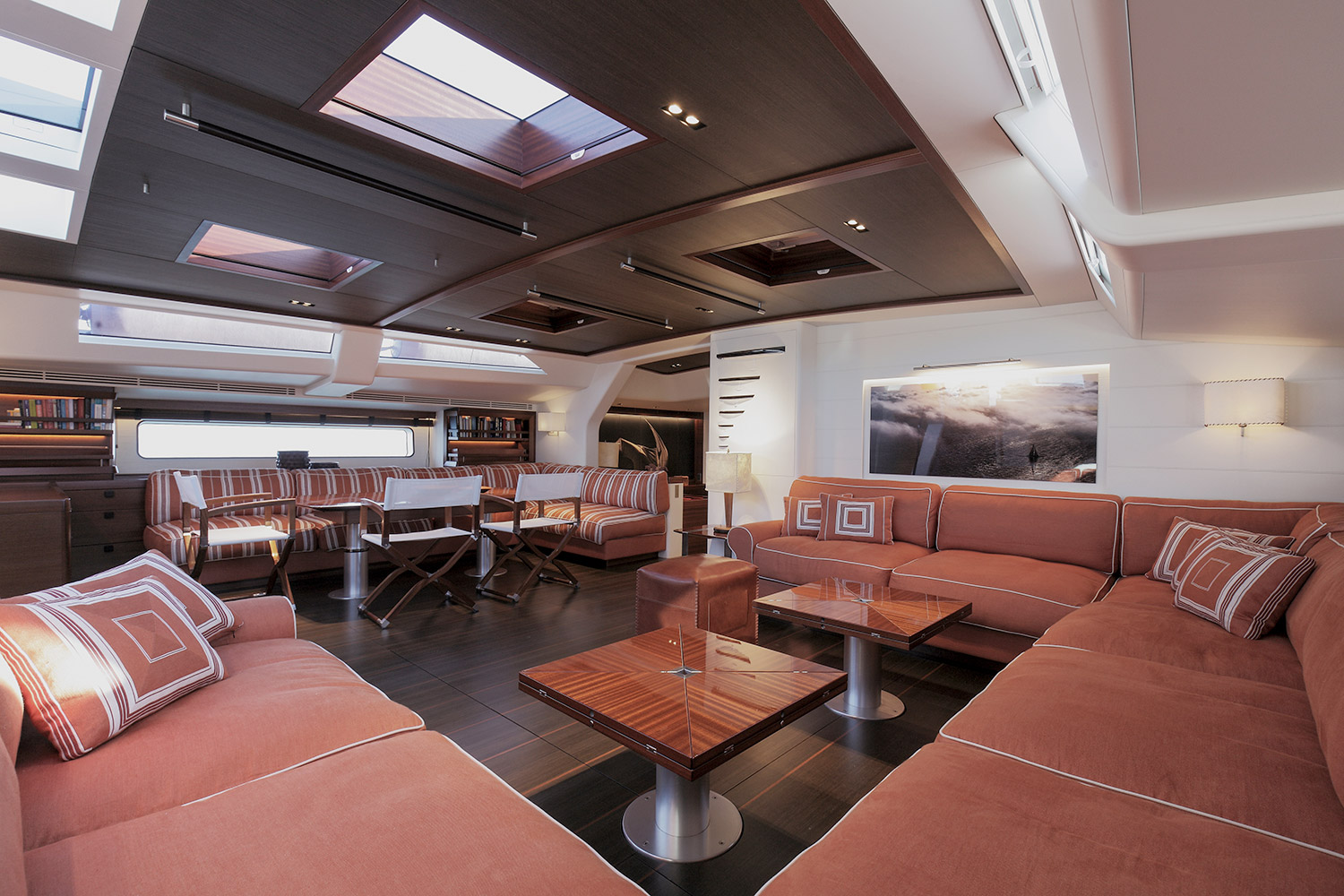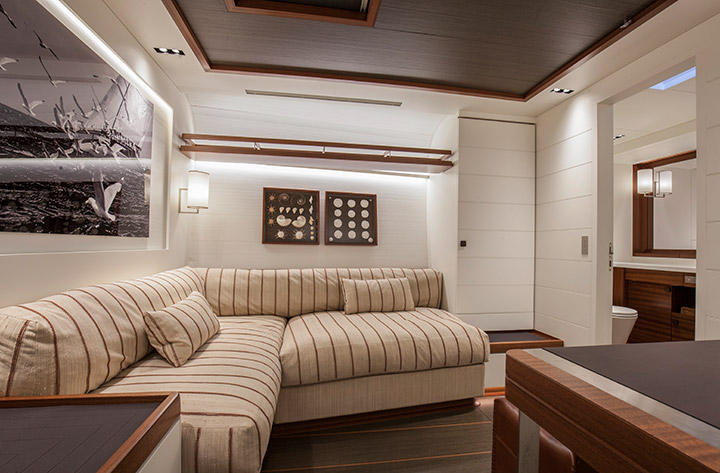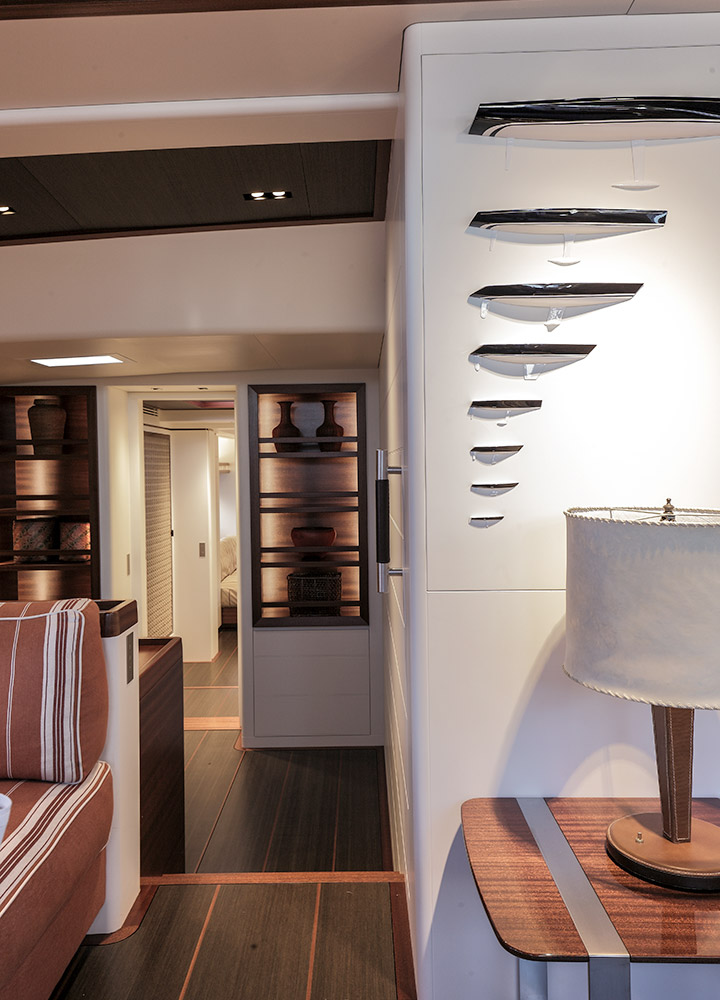 Baltic 130' My Song is powered by Baltic Yachts' first in-house developed RPS (Retractable Propulsion System) fitted powertrain and a 480kW/650HP Cat 8.7, a solution in line with the high performance targets set for this extraordinary build.
MAIN DIMENSIONS
LOA

39.62 m

LWL

36.78

Beam

8.52 m

Min. Draft

4.80 m

Max Draft

7.00 m

Displacement (light ship)

105 tons

Ballast

36.25 tons (keel + bulb)

Hull material

Carbon PrePreg

Fuel capacity

7,000 lt.

Water capacity

2,400 lt.

Engine:

Cat C8.7, 480kW/650HP@2,300rpm + Retractable Propulsion System

Sail Plan

Mainsail 530 sq. m
Genoa 380 sq. m
Gennaker 1,300 sq. m

General Concept, Deck and Interior Design

Nauta Design

Naval Architect and Structural Engineer

Reichel Pugh Yacht Design

Builder

Baltic Yachts

Project Manager

Nigel Ingram MCM
Photos by Carlo Borlenghi (exterior) and Giuliano Sargentini (interior)